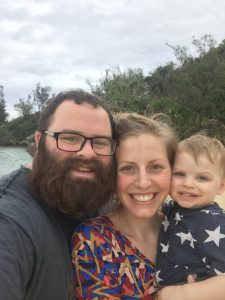 Hi, I'm Chad Biggar
My family and I love living here in Pine River.  It has been such an honor to have been a part of this great small town community since 2012 (including when I worked at Trout Lake Camps).  The time has flown by, and we are so excited to see what the future has in store for us here!  
I am part of the Pastoral staff at Riverview Church, getting to focus on youth and their families!  You can find me running around the Riverview Campus wearing one of my many hats during the day, and in the evenings I am very often supporting PRB sports as the voice of Tigers.  My heart is for God to use Rachael and myself as a bridge to the community, I would love to share more with you about what that means! I will bribe you with a hug from Ray!
I love to go camping, hunting and riding my Harley.  It would be my joy to sit down and enjoy a cup of coffee or a can of soda and just get to know the person that God is working you into being; molding and shaping.
Blessings.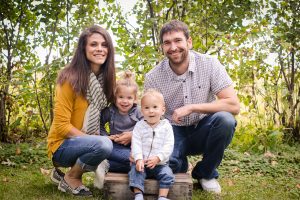 I'm Scott Leigh,  the Ministry Resident here at Riverview.  I started serving here on staff in July 2019, but had attended Riverview prior to that.  Previously, I had worked in the Construction industry for quite a few years. I enjoyed building, but felt God calling me to something different, and that's when he led me here.  As the Ministry Resident, my responsibilities are spread between Church, Lifehouse Coffee, and The Warehouse.
In 2011 I graduated from Bethel University, where I met my wife. We have 2 young kids and recently added a puppy to the mix.  They definitely keep life interesting. I enjoy spending time with family and friends, hunting, reading, and cheering for the Green Bay Packers.  My true passion is for the gospel, and I'm blessed to serve and grow at a church that does it's best to seek Christ in all it does.  If you want to chat or connect feel free to call, email, or stop on in to the church or Lifehouse Coffee and say hi.